Community
I saw and heard the big drum for the first time when I was five years old. I loved it. It was 1988, and I had just entered kindergarten. My school back then was called St. Anne's Elementary in Flat Bay, N.L. That school is gone now, with too few students in the community to sustain it.
Flat Bay gets its name from a body of water sheltered by a strip of land known as Sandy Point. This sheltered harbour provided refuge from storms in the Gulf of St. Lawrence. As the Mi'kmaq people who would eventually become residents of the community of Flat Bay began their seasonal migrations into the interior, they would slowly be pushed from Sandy Point along the isthmus until it met the coastline 10 kilometres southwest. Here, they established a community and kept trade with the growing European population on Sandy Point.
The community of Flat Bay is situated between the Flat Bay body of water and Fischells Brook. In 1972, partly as a response to the federal government's 1969 White Paper, the community's 300 members decided to come together and form a chief and council to govern the community. Before that point, there were factions based on where you lived, something that many community members disagreed with. For most issues though, the most senior and knowledgeable person in the community would be sought to carry out a resolution process — something still in place today.
I love Flat Bay's people, land, history and all the scars and flaws that it presents. I want to be a part of making it a better place to live and grow.
Flat Bay is unique among First Nations communities in self-governing without core funding from the federal government and without collecting taxes. Community members do contribute to finance some specialized services, and we apply for funding for other programs. This has forced community members to remain active in community affairs. This sense of independence and community involvement has helped us to resist efforts to forcefully relocate our residents or set up competing government jurisdictions, as has happened repeatedly in Newfoundland.
Before a railway was built across Newfoundland in the late 1800s, the only way in or out of the community was by boat or on foot. In the mid-1950s, a gypsum mine arrived near the community, so residents cut a road lovingly called "the branch" to the mining operation and were met by the provincial government coming the other way. This created Route 403, the only road into the community to this day.
This would prove to be a mixed blessing for the community, as community members suddenly had to abide by new laws and practices that affected our way of life. And while people were able to leave the community to get an education, many didn't return because they couldn't find jobs within the community.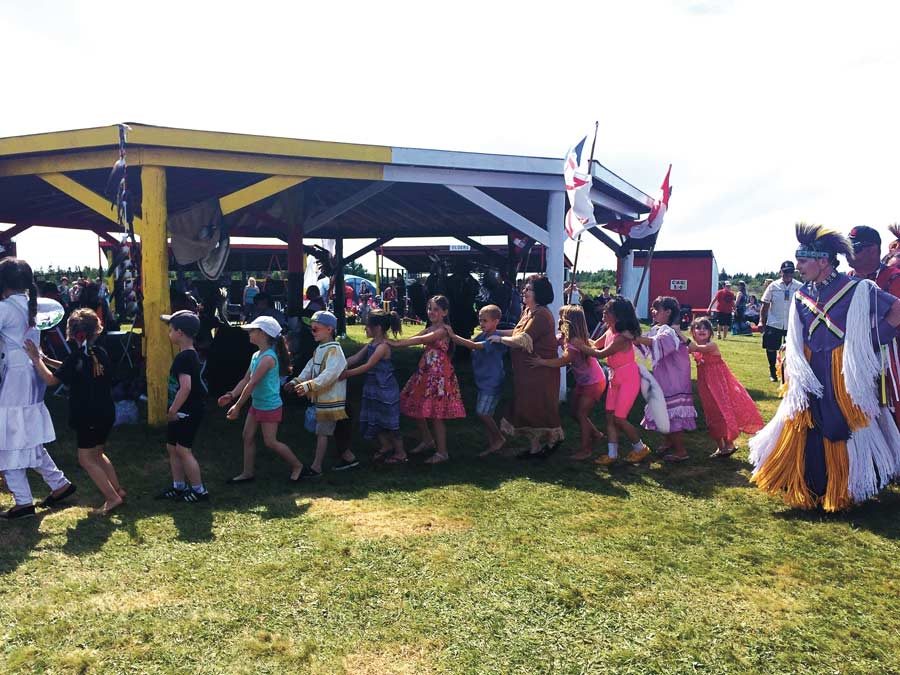 In the ensuing years, there was great focus placed on community-based initiatives. Residents of a small rural community will always find ways to beat back boredom, and Flat Bay was no exception. Residents cut wood for themselves and for those who could no longer do so. They built infrastructure throughout the community, including a cinema, community centre, softball pitch, playground, wharf and an office building to house the band's administration activities. Most of all, they enjoyed each other's company.
At the dawn of the new millennium, I had finally come of age and felt that great things were on the horizon. Unfortunately, prospects for work were non-existent in the region. I left my home in Newfoundland to look for work on the mainland, along with approximately 30 other men from the community. I would return home in the winters, as my work was seasonal in the forests of New Brunswick, but I eventually came to the realization that home had changed. It felt empty, with all the people who had left.
It would be close to 10 years before I would make up my mind to go back to Flat Bay and actively participate in its reinvigoration. At the time, I felt the community was in peril. But after returning, I saw a concerted effort by the chief and council, as well as the Elders, to keep the community alive. I decided I wanted to be a part of that and returned home.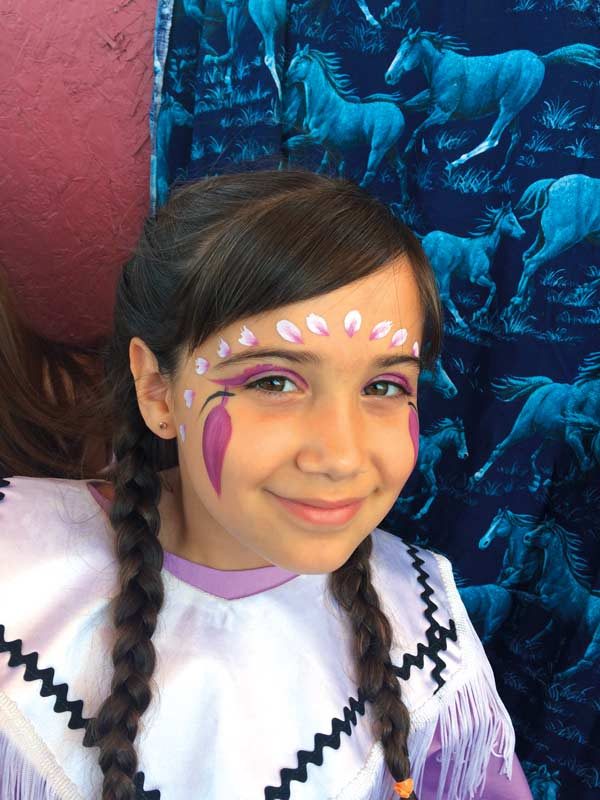 The band refocused on job creation and on providing a wide range of community services. Water, garbage, Mi'kmaw language, health and wellness and restorative justice continued to be successfully implemented by the Band. There was a well-established and well-attended powwow happening annually in the community, drawing visitors from across North America.
I was home, and it felt very close to what it was when I was a child. The community felt different — people had stopped focusing on the negative and were looking at the bright side of life. Even more exciting was that I was accepted, without conditions, and given the opportunity to advance myself and the community I love.
I think a lot of people have defined community acceptance wrongly. Community acceptance only works if you accept and love the community first. I love Flat Bay's people, land and history and all the scars and flaws that it presents. I want to be a part of making it a better place to live and grow. I want my children to know about it and appreciate it like I do. That is community acceptance — a two-way street. Home, for me, will always be Flat Bay. With all the time spent learning, experiencing and growing, I have never found a reason to ignore home.
There is a big drum in my office. If the feeling ever hits me to take a nostalgic trip back to my early years, I don't have very far to travel. I am very fortunate.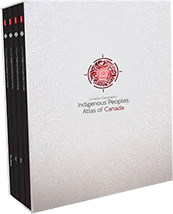 Order now
from Amazon.ca or Chapters.Indigo.ca or contact your favourite bookseller or educational wholesaler