Nunannguaq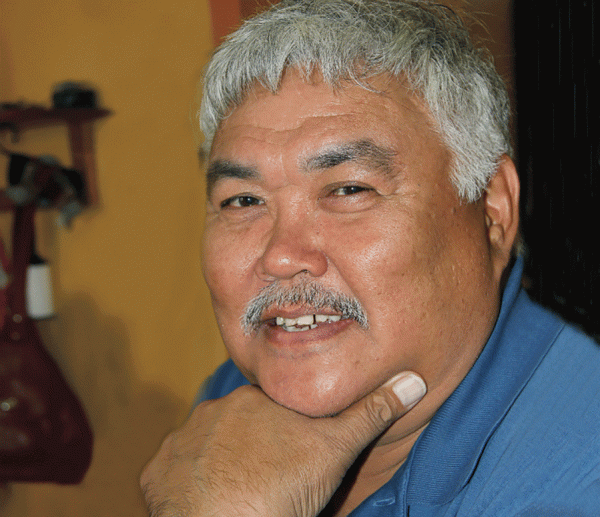 Capturing the Character of Our Land
Nunannguaq is the Inuit word for map. It means, "representation of land." Like other peoples around the world, we have always carried maps in our minds. I come from Rankin Inlet, Nunavut, these days. I have been carrying around a map of the area in my mind since my uncle, Ussak, told me, "Always look behind you so you will know how to get back." That was shortly after we arrived there in 1960. My map has been growing since.
Another uncle, Kolit, had a map of the Rankin Inlet area tacked to his wall, which he referred to constantly. I asked him once why West was up top and East was on the bottom. He said that was the way it should be, land up top and sea, Hudson Bay, down on the bottom. Which was why, I suppose, my mother always said, "down at Coral Harbour." Even though Coral Harbour is to the east of Rankin Inlet, it is "down" at Hudson Bay. My uncles and my mother could not read the names of the places anyway. They could only read Inuktitut syllabics.
We, Inuit, name places after their character. Rankin Inlet, in Nunavut, is Kangiq&iniq. It is in a kangiq&uk, an inlet. Baffin Island is Qikiqtaaluk, "Big Island." Baker Lake is Qamani'tuaq, "Way in There." It is way inland. Coral Harbour is Salliq, "Farther Out to Sea."
My friend, Ed Peekeekoot, a Cree from northern Saskatchewan, says his people name places the same way: Saskatoon is the Cree name of a berry; Onion Lake, Wechake Sighkunkun, in Cree, means "lake that stinks." The Gazetteer of the Northwest Territories (an extensive compilation of all official geographic place names in the Northwest Territories) lists places in their original languages. Dehcho is "big river" in the South Slavey language. It is the traditional name of the Mackenzie River. Aklavik is a hamlet in the Mackenzie Delta region. In Inuvialuktun, it means "place where they hunt bears." Yellowknife is named for the T'atsaot'ine (in Dene), or Yellowknives band.
I have always had an aversion to English place names. They mean nothing to the people who live there. Why anybody would name the place where I grew up, Repulse Bay, I have never known. It is not repulsive in any way; it is a very beautiful place. We call it Naujaat. Nauja means "seagull," and Naujaat refers to the cliffs there where seagulls nest in summer. It is a much more fitting name than Repulse Bay.
Naval officer John Rankin, I gather, was not of the greatest character, and has been remembered historically as a liar and fraud. Why anybody would name a place after him, I do not know. And Sir Martin Frobisher, the namesake of Frobisher Bay, Iqaluit's former name; didn't he bring a whole shipload or two of iron pyrite, commonly known as "fool's gold," to England and have to dump it all overboard? Iqaluit is a much better name for Nunavut's capital. If you are ever in Iqaluit in winter, go across the street from the Northern Store (Northmart) to buy your fish. There are usually qamutiit (sleds) with boxes full of fish there. The name Iqaluit means "fish," or more specifically, arctic char.
Inuit inhabit most of the circumpolar world: Siberia, Alaska, Northern Canada (including northern Quebec and Labrador in the Subarctic) and Greenland. We all share a common language and a common culture and tell many of the same legends. I could make a case that, before southerners took over, Inuktitut was the most widespread language in the world. If a map could be made of the circumpolar world with the original names of places, we could see how far Inuit have reached, because places named by Inuit would describe the character of the place in the Inuktitut language. Hmm… I wonder if there are places in northern Japan or Mongolia that have traditional names in Inuktitut. After all, Inuit invented the original mobile home, the igloo, and Inuit have always been great travellers, by dogsled in winter and by qajaq, kayak, and umiaq (open skin boat) in summer. We didn't need an ice bridge to cross a strait.
There is a very intriguing story I heard once upon a time: A great migration of people travelled through the Aleutian Islands. Some travelled on across the north, and the Aleuts stayed. Those who travelled on are said to return someday, and I would love to be one of those who return.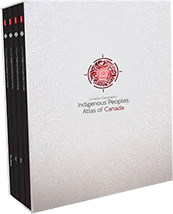 Order now
from Amazon.ca or Chapters.Indigo.ca or contact your favourite bookseller or educational wholesaler