Filmmaking and media
Nanook of the North was the very first successful feature-length documentary in the world. Directed by Robert Flaherty in 1922, it was a documentary about Inuit before the term "documentary" had even been coined. The massive success of Nanook of the North popularized documentary filmmaking and, nearly a century later, Inuit and Inuit culture continue to be popular subjects for filmmakers around the world.
For many decades, films about Inuit were made exclusively by southerners. From Flaherty's Nanook of the North to Doug Wilkinson's Land of the Long Day in the 1950s and Asen Balikci's Netsilik Eskimo series in the 1960s, Inuit were portrayed as cheerful, friendly, never angry and clever in a practical way. Even Nanook of the North romanticized Inuit life. Flaherty wanted Inuit in the film to hunt with harpoons instead of the rifles that had already been in use for some time. From the very beginning of Inuit in film, the past was made more important than the future, and outsiders didn't really want to hear about the real, modern, everyday struggles of Inuit.
For many decades, films about Inuit were made exclusively by southerners.
In 1977, American director Edward Folger released his film Nanook Taxi. Folger wasn't afraid to show the harsh realities of the time and wanted to show Inuit living modern lives. Nanook Taxi made no attempt to romanticize Inuit life; the film portrayed the rampant racism and substance abuse happening at the time. Though it was a fictional film with actors and a script, it was far more truthful than most documentaries about Inuit at the time.
Around the time Nanook Taxi was being researched and written, the National Film Board of Canada delivered workshops in animation and filmmaking in Cape Dorset and Iqaluit (then called Frobisher Bay). Following these workshops, several local people started the Nunatsiakmiut Film Society. This was the first of three significant events in Inuit filmmaking history. The second major event was the launch of the Inukshuk Project, which would eventually become the Inuit Broadcasting Corporation (IBC). Third, the now-famous Zacharias Kunuk bought his first video camera by selling his soapstone carvings. This was before the first television programs had even made their way to his home community of Igloolik.
For a time, Kunuk, Nunatsiakmiut Film Society and IBC functioned separately. Nunatsiakmiut Film Society made dramas, comedy, children's shows, documentaries and experimental video, while IBC focused on news coverage. In 1983, IBC opened an office in Igloolik. Kunuk, along with his colleagues Pauloosie Qulitalik and Paul Apak, joined their staff. The federal government would eventually insist Nunatsiakmiut and IBC merge to make more efficient use of federal funding. Kunuk, Qulitalik and Apak grew increasingly frustrated with the Ottawa-based leadership at IBC, finding that their southern counterparts didn't share the same priorities. They broke away from IBC and, in partnership with Norman Cohn, formed Igloolik Isuma Productions, Nunavut's first independent film production in 1990. Cohn and Kunuk worked together for 25 years and later formed a new production company in 2010 called Kingulliit Productions Inc. For nearly 20 years, IBC and Igloolik Isuma Productions were the only production companies in Nunavut.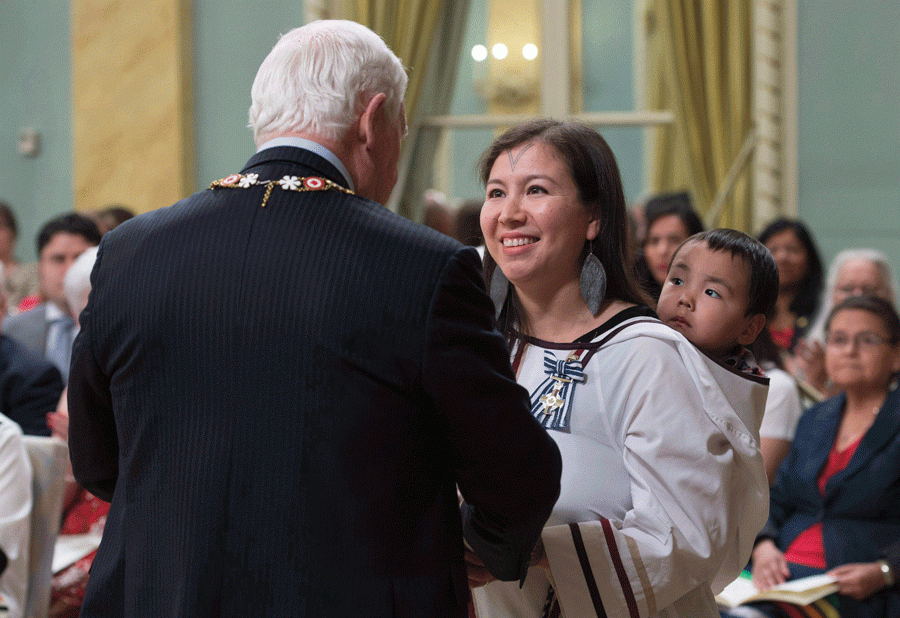 In 2001, Atanarjuat: The Fast Runner became the first Inuktitut language feature film. The story is based upon an Inuit Oral Tradition that has been passed on across the Arctic since time immemorial. Directed by Kunuk and produced by Igloolik Isuma Productions, it travelled the world to much acclaim, winning prestigious awards like the Cannes Film Festival's Caméra d'Or award for best feature film. In 2015, the Toronto International Film Festival named Atanarjuat: The Fast Runner as the top Canadian film of all time.
In 2002, Nunavut and southern filmmakers with northern connections banded together to create Ajjiit Nunavut Media Association to lobby governments for support to develop the film industry in Nunavut. The association helped the Nunavut government develop a Nunavut film policy and create Nunavut Film, a development corporation that funds films on behalf of the Nunavut government.
For decades, Inuit handled the creative, storytelling, director roles in films, while non-Inuit partners and producers handled the budgeting, proposal writing, fundraising, cost-reporting side of the business. One of Ajjiit's most important contributions to the film industry was helping Inuit take on the role of producer in film. Ajjiit held annual film institutes that gave rise to new independent production companies, expanding the independent production scene in Nunavut. Similarly, the Embrace Life Council began the Inuusivut Project in partnership with the National Inuit Youth Council, which taught more than 100 Nunavut youth the basics of photography and videography to better communicate their emotions.
Inuit film and broadcasting has proven to have numerous benefits for Inuit people. According to a 2009 economic impact study, for every dollar the Nunavut government invests in Nunavut film productions, an average of six dollars comes into the territory. The growing Inuit film movement has also provided an avenue for language and cultural retention. IsumaTV, a Kunuk-Cohn initiative, offers an online platform for Indigenous filmmakers and media organizations to create their own online channels for uploading videos, images and audio files; it represents cultures and media organizations from around the globe.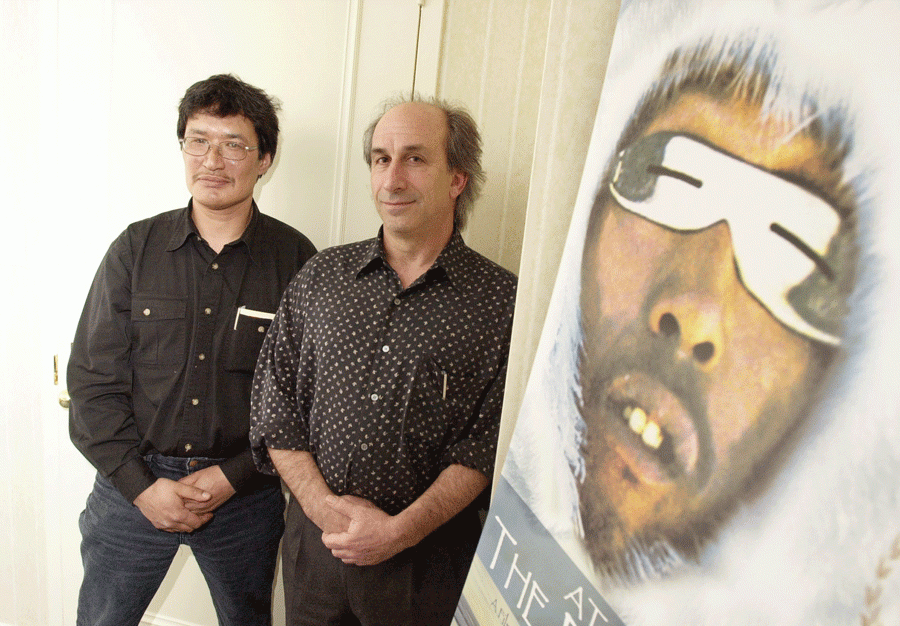 In 2009, Ajjiit partnered with IBC to undertake a feasibility study for a regional Inuit language television network. The study widely confirmed the interest and financial viability of such a project, which led to a Nunavut-wide stakeholders' conference in March 2012. The conference was a huge success, with participation from Inuit organizations, government, film industry professionals, educators, language specialists and other Nunavummiut who wished to attend. Participants ranged from youth to Elders, with lively discussion and debate in both Inuktitut and English. By the end of the conference, stakeholders reached consensus on the overall mandate of the regional television network, created a steering committee and developed key objectives and next steps. The mandate for TV Nunavut is to inform, educate, entertain and engage Nunavummiut; to promote and preserve Inuit languages; and to reflect Inuit identity and culture.
Released in 2016, Angry Inuk is a documentary that follows Iqaluit-based Inuk filmmaker Alethea Aggiuq Arnaquq-Baril as she shines a light on the realities of the Inuit seal hunt and how sanctions from the South are impacting the Inuit way of life. The documentary has travelled the world, collecting a number of awards at home and abroad while challenging the perception of the Inuit sealing industry.
New generations of Inuit filmmakers and storytellers are being inspired by people like Kunuk, Qulitalik and Arnaquq-Baril to reclaim their image and to share their own stories with the world. These stories allow Inuit to see themselves reflected in national and international media and helps the world better understand the Inuit perspective in all its complexities.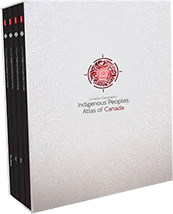 Order now
from Amazon.ca or Chapters.Indigo.ca or contact your favourite bookseller or educational wholesaler