Place Names
Indigenous people around the world have been naming their spaces, as indeed all peoples have, since time immemorial. Everyone names their spaces, and most of the world is referring to modified or "built" spaces. Down the street, up the hill, at the park, uptown, downtown, across town, the ghetto, the four corners, the corner store — these are all informal spatial references that may be shared by residents of a given town. Inuit, who made the natural environment their home, also named their spaces. Families who lived and hunted on the Land applied names to help them remember where the currents, the caribou crossings, the seagull nesting sites and a myriad of other landmarks were located.
When families lived on the Land and shared their knowledge amongst themselves, maps were not needed.
When places are signi cant for any reason, they are named, for how else can one speak of the place in conversation with another? In many Indigenous cultures, place names are descriptive, but not necessarily unique, as is the case with western or European naming. For example, in the Sanikiluaq area, there are a dozen bays simply named "Kangiqsualuk" (large bay). While there may be one hundred bays without names, these dozen are signi cant enough to be named, perhaps due to their relative association with other geographical features along routes, but otherwise do not merit more descriptive, unique names. When these bays are spoken of, they are mentioned in context with other nearby named places, thus eliminating confusion.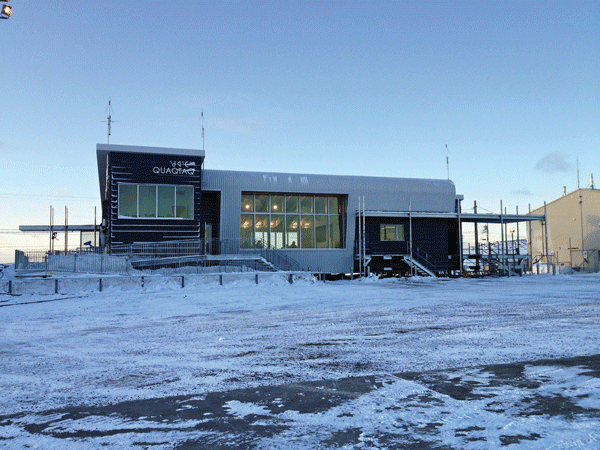 Across Inuit Nunangat there are places called Upirngivik (spring camping), Aulattivik (peninsulas where animals were hunted), Uivvaq (where you have to go around) or simply Tasiq (lake) or Qikiqtarjuaq (big island). The names spring from local language and, for Inuktut speakers, evoke mental images of these places. Islands named Taqtu (kidney) or Ummanna (heart-shaped) or Qaiqsu (bedrock) instantly communicate shape and texture and, when passing in proximity, recognition.
When families lived on the Land and shared their knowledge among themselves, maps were not needed. Once Inuit moved into established settlements and away from their traditional hunting grounds, however, the risk of losing all their traditional knowledge became a reality. In the past, Inuit, with their intimate knowledge of the Land, would travel to obtain food in every season. Their very survival depended on their abilities to record, remember and communicate that knowledge. Today, the traditional lifestyle and sharing of inter-generational knowledge has changed. Children do not automatically travel with their parents and learn about the Land, and hunters may have only weekends in which to hunt. Many of today's settlements may be a great distance from the old camps. The impressive volume of traditional place names, which constitutes a tangible inventory of Inuit environmental knowledge, needs to find its way onto maps in order to endure into the future.
Thousands of traditional place names have been made official in recent years across Inuit Nunangat. Inuit organizations are producing maps with Inuktut place names to enable the Elders' knowledge to continue to be shared across generations.
Provinces and territories in Canada are responsible for geographical naming within their boundaries. In Nunavut, for example, about 10,000 names need to be added to Canada's corpus of official names — a process that has been ongoing since the territory was established in 1999. In many Inuit jurisdictions, preparation for land claims negotiations have gone hand in hand with place names surveys, as Inuit assert their rights over their traditional territories.
The distribution of traditional place names indicates the incredible extent of Inuit land use and occupancy across vast stretches of territory. Inuit, despite the changes they've experienced in the past decades, continue to have a strong association with the Land, and a continued reliance on subsistence hunting. The place names of their ancestors are brimming  with helpful information about hazards, harbours, currents, routes, good camping areas, fishing lakes and walrus haul-outs, all of which assist travellers on their journeys.
With the passage of time, there are fewer Elders who grew up and travelled on the Land with their families who can still pass down expert knowledge. Place names research that culminates in the names being made official is essential to preserving this tangible source of traditional knowledge for tomorrow's generations.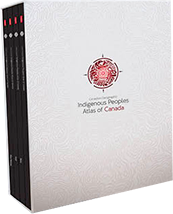 Order now
from Amazon.ca or Chapters.Indigo.ca or contact your favourite bookseller or educational wholesaler