Maps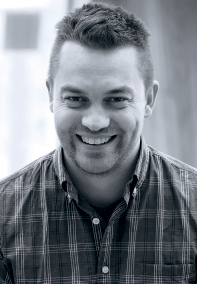 De-Indigenizing and Re-Indigenizing Our Territory
Cartography has long been an imperial enterprise used to claim territory and to imagine the geographic reach of empires. In its imperial usage, map-making is an instrument of Indigenous erasure. It reconceptualizes the world in ways that ignore ongoing Indigenous presence, usage and governance. When Canada sent surveyors to the Prairies in the 1870s — its most ambitious mapping project — it reorganized the prairie world into 640-acre (2.6 sq. km) sections without regard for natural landmarks or Indigenous territorial boundaries.
But empires aren't the only ones who draw maps. Indigenous peoples also use maps to re-inscribe older ways of understanding geographic spaces, to replace the lines of nation-states, provinces and other boundaries with borderlines and edges of our own. Mapping our spaces, in both contemporary and historical practice, protects Indigenous peoples from imperial erasure. Map-making is therefore a deeply political process, as it is a process of world-creation. Whether it is creating a world that hides Indigenous conceptions of space, place and territory, or one that establishes a world of ongoing Indigenous nationhood, how we draw maps goes hand-in-hand with how we understand the world we live in.
All Indigenous peoples are map-makers of long-standing tradition. Territories are represented in story, in their resemblance to human or animal shapes, and more recently in the comprehensive redrawing of "established" boundaries, place names and jurisdictions represented as "settled" in the imagination of settler states (many of which are contained in this volume). Our communities have always used visual and conceptual maps to regulate land use, govern family use areas, demarcating territory from that of our neighbours, and marking those places to be left for our other-than-human relatives — the places where they sleep in the winter or birth their young in the spring. Visual and conceptual representations of Indigenous territories — that is, Indigenous cartography — have been around as long as our peoples have lived here.
These two traditions of mapping often collide. It's no coincidence that one of Canada's best known historical conflicts with Indigenous peoples involved surveyors attempting to re-map the Métis Nation Homeland. On Oct. 11, 1869, when André Nault discovered Canadian surveyors measuring his land in the Red River Valley, he enlisted the help of his cousin, Louis Riel, to keep them off his river lot. Riel famously stood on the surveyors' chain and said to them, "you go no further." Métis already had a customary process for establishing river lots and had protocols in place for recognizing land tenure among their peers. Surveying and map-making had well-known implications in the 19th century, and Métis knew well enough that it would result in the erosion of our territory.
…we can also envision a different world  — a world built on Indigenous persistence and political rebirth.
Today, re-mapping (and perhaps also de-mapping) the places now claimed by Canada allows us to assert ongoing Indigenous presence in our homelands. But beyond this, by re-inscribing ourselves onto our landscapes, we can also envision a different world — a world built on Indigenous persistence and political rebirth. By displacing the taken-for-granted representations most of us learned from the maps that hung on our elementary school blackboard, we can also dislodge the permanency of the political world in which we live.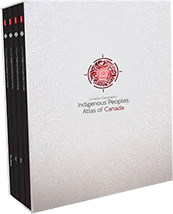 Order now
from Amazon.ca or Chapters.Indigo.ca or contact your favourite bookseller or educational wholesaler